April 20, 2000
I am he as you
"I am he as you are he as you are me and we are all together."
I'm guarding Louis' CDRW, pretty cool thing, he's got the IDE cable sticking out of the case of a normal college computer lab computer. He's got direct CD installed. He got a RW disk in there. He got power connecter splitter.
"He got joo-joo eyeball he one holy roller He got hair down to his knee Got to be a joker he just do what he please"
It's quote The Beatles day! Finally, a nice break from college. I'm working tomorrow all day till 10, off Saturday, off Sunday and Monday 6-10 or something.. yes.. days off.. and nights I can stay up without any problems. oh.. and that means sleep too.
PrimaryVisualCortexStimulationOfTheDay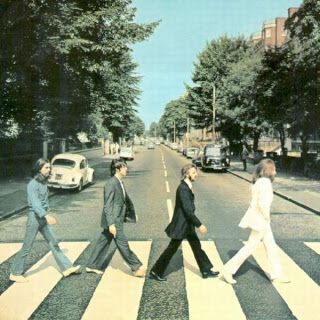 Lou's got a site now too. But he's wrong about one thing, I wasn't first, Lyne was.
---
Previous post
Today was a good day.
I took some "advice" from Lyne, and it's kinda working. I'm getting my shit together. Or, whatever :) Empire of the Sun
Next post
Just paid my eedingspay icketay,
walked back.. got to the mall and met Gisele, she gave me a ride home! Woohoo!! I'm getting a throat ache, a sign