March 3, 2004
ahhhhhh, much better
I'm making a few cosmetic changes to the site. I added a sidebar, as you can see, and a link to syndicate my blog. If you have no idea what I mean by "syndicate", read this.
Tonight I'm hopfully going out with Ned and Monique, Ned's in Moncton for spring break, or as I like to call it: ressort casse.
My work "day" is coming to an end. Print went very well tonight. Since we switched printers, we've been getting less jams .. ! .. in fact, I didn't get a jam tonight! That has to be a first! I didn't get any papercuts either, but that's because my hands are used to them now, they've developped a thik layer of paper resistant skin. .. or something.
I think I'm going to buy a car this spring; a 2004 Toyota Echo hatchback. Stop laughing, they're good cars.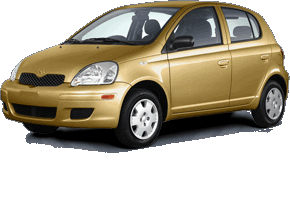 Lost in a dream Don't know which way to go If you are all that you seem Then baby I'm moving way too slow I've been a fool before Wouldn't like to get my love caught In the slammin' door How about some information–please Straight up now tell me Do you really want to love me forever oh oh oh Or am I caught in a hit and run Straight up now tell me Is it gonna be you and me together oh oh oh Are you just having fun Time's standing still Waiting for some small clue I keep getting chills When I think your love is true I've been a fool before Wouldn't like to get my love caught In the slammin' door How about some information–please Straight up now tell me Do you really want to love me forever oh oh oh Or am I caught in a hit and run Straight up now tell me Is it gonna be you and me together oh oh oh Are you just having fun You are so hard to read You play hide and seek With your true intentions If you're only playing games I'll just have to say–bye bye bye bye bye bye bye bye bye Do do you love me Do do you love me Do do you love me Do do you love me I've been a fool before Wouldn't like to get my love caught In the slammin' door Are you more than hot for me Or am I a page in your history-book I don't mean to make demands But the word and the deed go hand in hand How about some information–please Chorus cont. I've been a fool before Wouldn't like to get my love caught In the slammin' door Are you more than hot for me Or am I a page in your history-book I don't mean to make demands But the word and the deed go hand in hand How about some information–please Chorus out
---
Previous post
you're toxic, I'm slipping under
Disclaimer: the thoughts expressed in this entry reflect a warped, inhebriated view of the world at the time Well well well.. j'ai eu d'la fun
Next post
straight up now tell me
Check this out, a second post in the same day. That hasn't happened in a long time. I kept working on the site this morning (8:00), added the colors