May 24, 2003
chante Marie-Ma
Stupid NBPower charged me for power I never used. They included days that I wasn't even in possession of the appartment. The amount should be 0$ because power wasn't even on in here between May 1st and May 14th.
3 shifts left at the call center before I "move" to Blue Cross. I don't think it's hit me yet.. no more call center. One of the things I'm looking forward to is getting my downtown card and getting in free/discounted at the bars.. speaking of bars, I haven't been at a bar in a while, I think it's a combination of no one to go with/busy with moving.
Tonight is the "lancement d'album" for Bois Joli's 3rd album, damn I wish I was there. Work work work.. I have August 15th off, that's all that matters (1755, Bois-Joli, Suroît, Zachary Richard and some other guy in Shediac).. maybe not all, June 28th too, maybe.
I had no idea Shediac wasn't spelled with a "é", amazing.
I'm listening to Monique's iTunes playlist in Woodstock, I love iTunes 4. Lyne and I were at Ivan's getting a new adapter for my iBo… I mean, her iBook. We were listening to 7 Nation Army in the car before going in. (Did you know they have a second floor full of Sony and Mac stuff? I didn't) There was a G4 with iTunes 4, I still had the tune in my head so I connect to my music.. damn don't have the song, connect to Ned.. there it was, started playing it, just like that, wonderful.
Here's something you don't see everyday: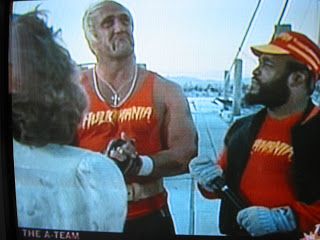 Lyrics from one of the songs I just listened to.. Cabrel, not the cat, the singer. Mon enfant nue sur les galets Le vent dans tes cheveux défaits Comme un printemps sur mon trajet Un diamant tombé d'un coffret Seule la lumière pourrait Défaire nos repères secrets Où mes doigts pris sur tes poignets Je t'aimais, je t'aime et je t'aimerai Et quoique tu fasses L'amour est partout où tu regardes Dans les moindres recoins de l'espace Dans le moindre rêve où tu t'attardes L'amour comme s'il en pleuvait Nu sur les galets Le ciel prétend qu'il te connaît Il est si beau c'est sûrement vrai Lui qui ne s'approche jamais Je l'ai vu pris dans tes filets Le monde a tellement de regrets Tellement de choses qu'on promet Une seule pour laquelle je suis fait Je t'aimais, je t'aime et je t'aimerai Et quoique tu fasses L'amour est partout où tu regardes Dans les moindres recoins de l'espace Dans le moindre rêve où tu t'attardes L'amour comme s'il en pleuvait Nu sur les galets On s'envolera du même quai Les yeux dans les mêmes reflets Pour cette vie et celle d'après Tu seras mon unique projet Je m'en irai poser tes portraits À tous les plafonds de tous les palais Sur tous les murs que je trouverai Et juste en dessous, j'écrirai Que seule la lumière pourrait… Et mes doigts pris sur tes poignets Je t'aimais, je t'aime et je t'aimerai
---
Previous post
happy 300th entry
3 years, 300 entries, never thought I'd get here. There's a car alarm going off outside, it's been blaring for 5 minutes now, and no one has claimed
Next post
Osiris
I just saw the coolest thing… Final Flight of the Osiris on a french cartoon channel.. yes.. on TV.. quite amazing.. I was at Doc's tonight with